Superlight 4R
I am kicking in the door on a 4" build. I am opting for the Catalyst Machineworks Superlight 4R.
Parts List:
---
Spec List:
---
---
Build Updates
26 January 2018 - RunCam VTX and cam received from Amazon
31 January 2018 - Frame, motors, props and receiver ordered from Catalyst Machineworks
02 February 2018 - DYS 4 in 1 ESC received from Amazon
05 February 2018 - Frame, motors and flight controller received from CMW and Ready to Fly Quads
The Build
Stage 1 - Unboxing
05 February 2018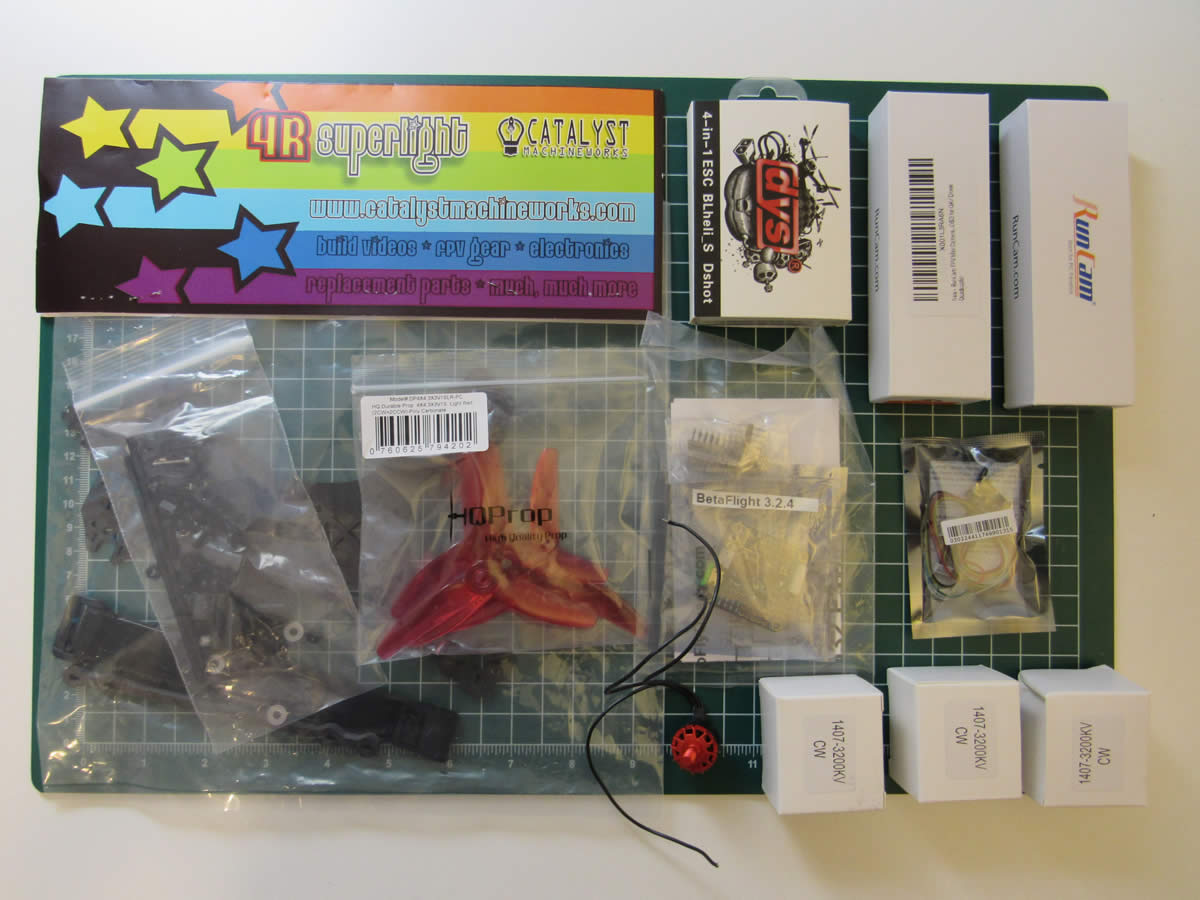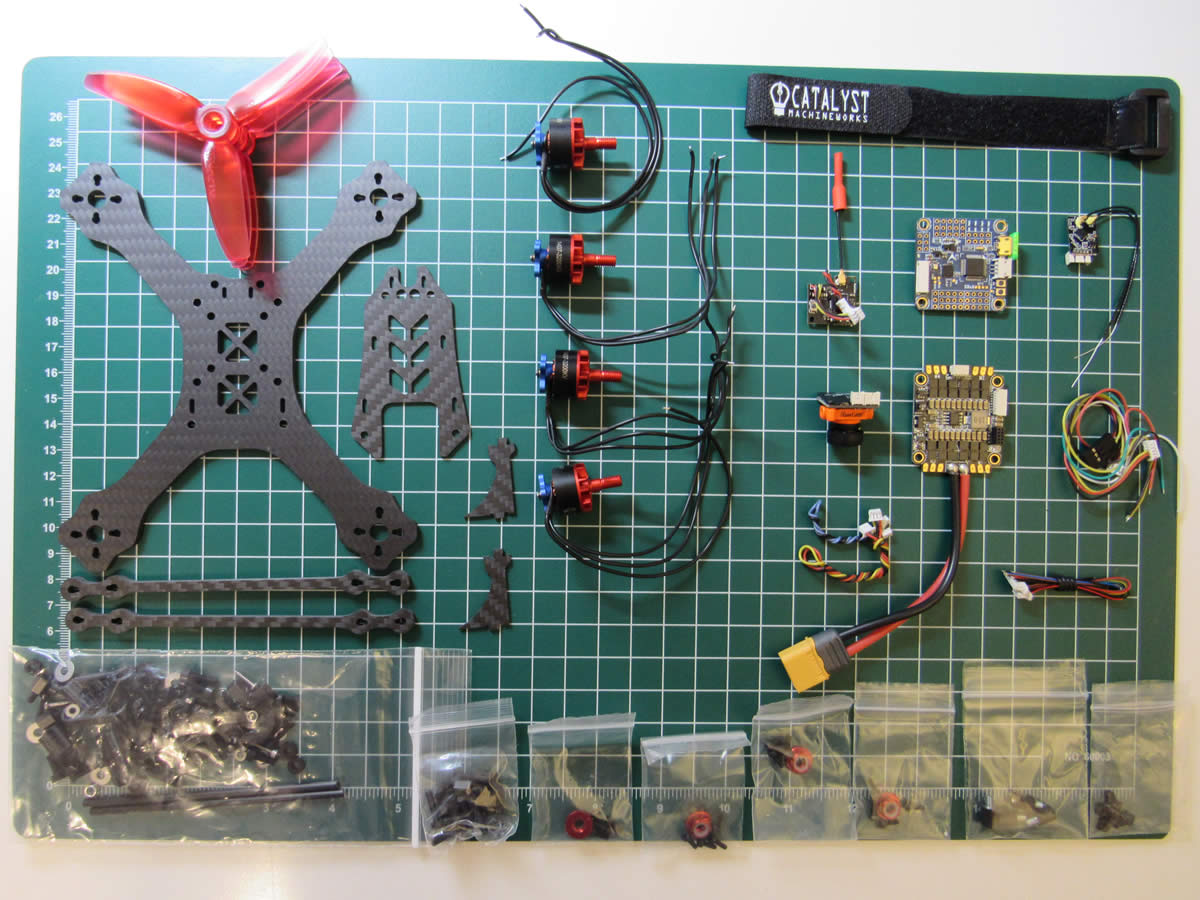 I have just about everything I need to start putting things together. Before I get ahead of myself, I plan on getting organized by staging parts in a compartmentalized box. This is a bit of a winter project, and I want to take my time. Yeah, right. Well, it's a plan anyway.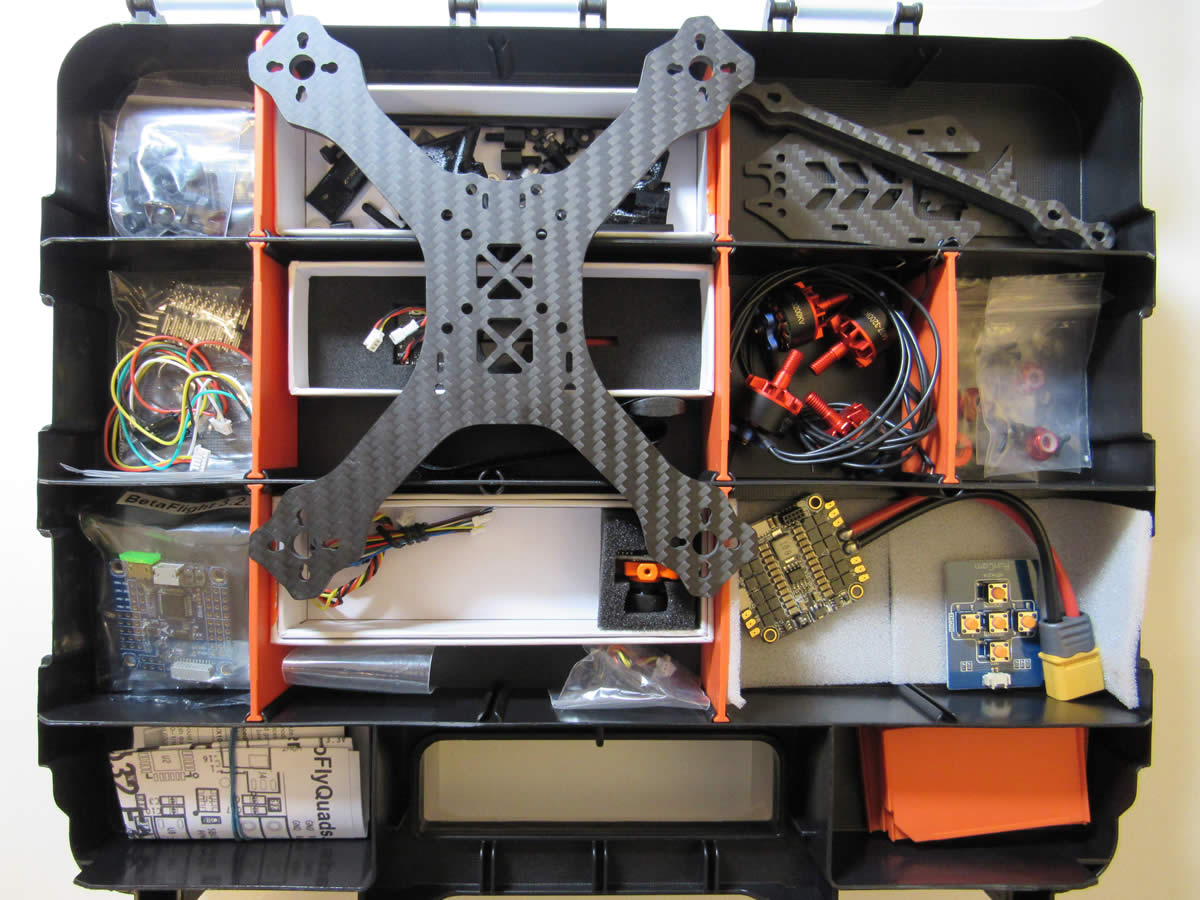 Notes:
All clockwise motor thread build
Catalyst Machineworks package came damaged, one of the motor boxes was totally crushed
First Impressions:
This frame is high, high quality carbon fiber - They type you want to just pet
3D printed parts also seem to be of a very high quality
*Kit was missing the aluminum standoffs, put a quick halt to my weekend project
---
Soft-Mounting Motors
?? February 2018